Elevate your brand at the Summit — sponsorships are available
We look to build upon the success of the inaugural 2022 AFPM Summit. Maximize your brand visibility at the conference where attendees represent 97% of U.S. refineries and 90% of all U.S. petrochemical facilities.
Sponsor the 2023 AFPM Summit!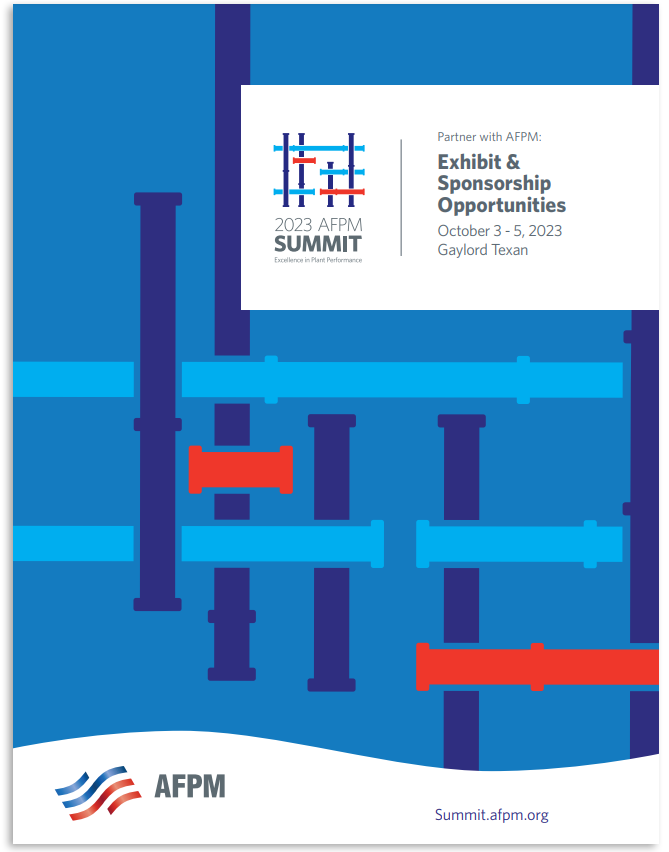 We have multiple sponsorship tiers available — learn more at our website or contact Latoya Britt, Director of Member Services and Sponsorships at AFPM at lbritt@afpm.org. The last day to reserve a sponsorship is August 15, 2023.